Posted by Morgan Hallenbeck on 22nd Dec 2021

Having a self-defense game plan in place is a must, but what many individuals often forget is that your gear is equally important. It needs to be reliable, comfortable and easy to use when your adrenaline is coursing at an all-time high. Whether you're adding to your home defense, concealed carry or work plan, there's one major prepping step you don't want to miss, and that's making sure you obtain high-quality body armor.
Think about it this way: In an imminent-threat situation where your life or the lives of others are on the line, would you rather…
Have a specially-designed cover garment that fits like a glove, moves with you, and protects your center mass, vital organs and ultimately your life against the vast majority of threats?
Or hope for the best, like a misfire of your attacker's weapon, an environment that provides more than just concealment or perhaps a way out where you can - hopefully - escape unscathed?
It's no surprise here that the first choice is not only the best choice but the safest one. And that's good news for you because we have the perfect body armor bundle for all those who choose to carry a weapon for self-defense.
Essential Tactical Body Armor
To better serve our fellow protectors, we decided to take our ever-popular Complete Body Armor Bundle … and add a little twist. Made to be an integral part of your self-defense plan, the Essential Tactical Bundle is designed specifically to defend you from multiple threats. It combines our extremely protective level IIIA+ body armor with our best-selling Tactical Carrier and Tactical Belt so you can prep your set-up in advance. Best of all, this level of body armor is even National Institute of Justice (NJI) Certified! Next to your weapon of choice, this is hands-down one of the most valuable self-defense tools you can own.
Breaking Down the Bundle
Let's get to the good stuff! The Essential Tactical Bundle includes several items, each with a unique benefit that makes it ideal for those who carry concealed or open carry.
Our Ever-Popular Tactical Carrier (x1)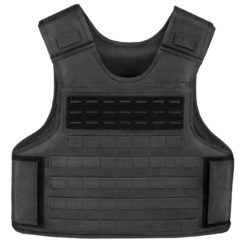 ✔ A best-seller and our most popular carrier option for holding ballistic panels
✔ Includes MOLLE for extremely secure attachment and maximum loadout so no matter what your needs are, your setup can always be changed
✔ Engineered with water-resistant nylon, a cooling mesh liner and 6 point adjustment for optimal comfort and maneuverability
Optional: What fun would buying body armor be without a little customization? For an added personal touch, throw in a set of 3 premade patches or create your own custom name patch.
Full Coverage IIIA+ Soft Armor Panels (x2)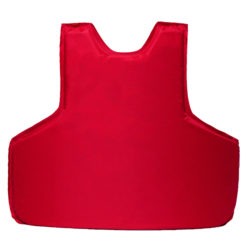 ✔ Both front and back panels are constructed with custom para-aramid, self structured™ and included in your matching size✔ Protects you against the most common handguns, shotguns and armor-piercing rounds
✔ Multi-threat rated to defend you from stabs (up to 36 Joules of force), slashes, Tasers and blunt-force trauma, as well as special threats like Liberty Civil Defense 9mm & FN 5.7×28 40gr
Optional: Want a little extra protection? Add our Side Armor Panels to your order for overlapping coverage in your included tactical side strap pockets. You'll get 2 for equal coverage.
The Load-Bearing Tactical Duty Belt (x1)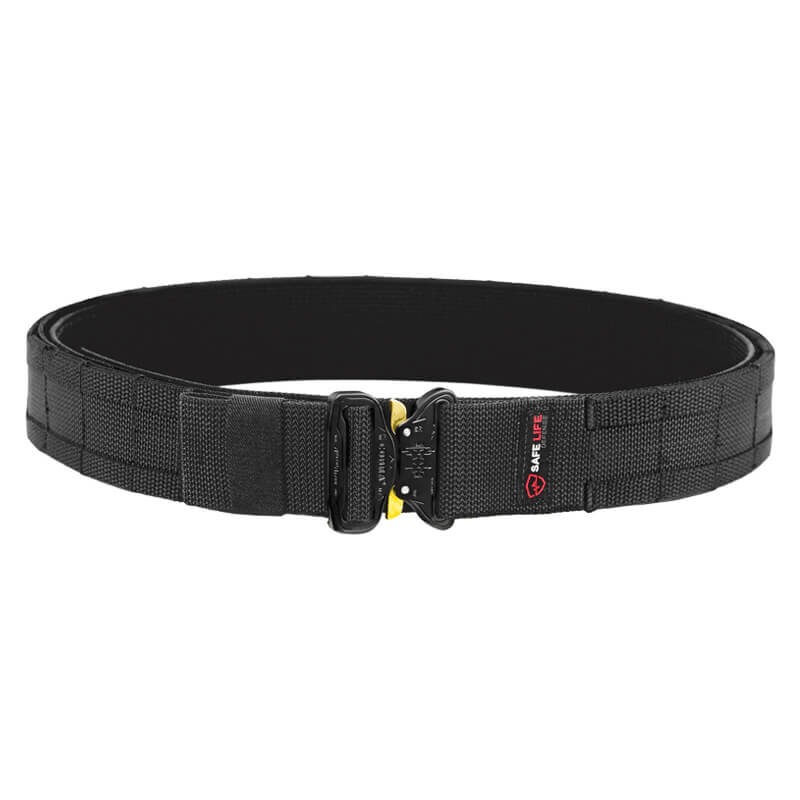 ✔ 100% USA-made, 2" system that eliminates excess bulk and the need for belt keepers
✔ Dual rows of micro MOLLE webbing allow for a variety of attachment options and a genuine AustriAlpin Cobra Buckle closure ensures your gear is secure
✔ An ultra-rigid, yet minimalist design allows you to hold extra supplies with less bounce, prevents pesky printing and creates perfect tension for an easy holster draw
Included: A LIFETIME guarantee! (Curious? Read more about it here.)
Your LIMITED-TIME Bonus
While everything above is sure to impress, we've got one more gift lined up for you. If you're a big believer in maintaining a tactical advantage with the element of surprise or if you just don't want anyone to know what you're packing, then our extra bonus will be right up your alley. With Safe Life Defense's 100% Concealable Carrier, you'll be able to wear your body armor without anyone knowing. Normally $79, it's yours FREE when you get your very own Essential Tactical Bundle today! This specific setup will allow you to take the red level IIIA+ ballistic panels out of your tactical carrier and easily slide them into your Concealed Carrier for covert wear.
Our Advice: Hurry and claim yours while you can because there's no telling how long an offer this good will last (and a bonus this incredible is sure to fly off our shelves)!
Your Protection Plan
When all is said and done, this bundle will ensure you have everything you need for essential protection. We offer sizes 4XS to 7XL to accommodate a wide range of body types and have multiple color options available to suit your needs as well. All you have to do is select your preferences and your brand-new bundle will ship immediately when all items are in stock. Should you need to find your fit or ask additional questions, our team is always here and ready to help. Just send an email to Info@SafeLifeDefense.com or give us a call at 702-829-4029.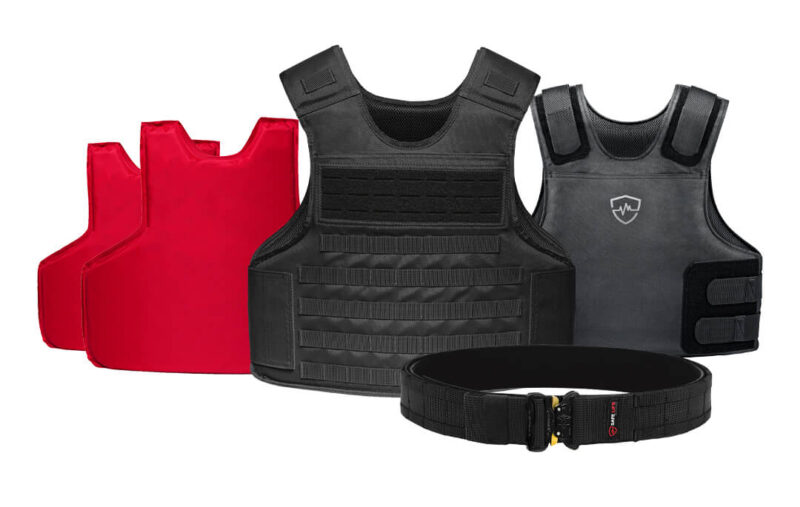 [button size="large" style="primary" text="SHOP THE BUNDLE" link="https://safelifedefense.com/product/the-essential-tactical-bundle/" target=""]