Posted by Katherine Myers on 12th May 2017
Safe Life Defense believes a key to success is always paying it forward and helping others whenever possible!
In celebration of our first year in business, we are donating 12 Safe Life Defense Level iiia Concealable vests through our Guardian Angel Program – one for every month since we started.
The recipients listed below really stood out in their applications, but we want to thank each person who applied. Everyone deserves to feel safe – this is a core value of our company – and we hope to donate more vests as we continue to grow. If you love your Safe Life Defense vest, spread the word. Every single person who wears Safe Life Defense body armor is part of these donations – you make it possible.
Thank you for your support of Safe Life Defense – keep posting on Facebook, sharing on Instagram, telling your friends and coworkers, and wearing your body armor with pride. Together, we are working towards creating a safer future for everyone.
Guardian Angel Receipients
Below are 12 people who work hard to help keep others safe and to improve the world around them. Safe Life Defense is thrilled to award them body armor – each person is deserving in their own way.
Recipients, please consider this donation a celebration of all your hard work, and of your commitment to safety. We are confident that you will represent Safe Life Defense proudly, and that you will pay it forward by helping others.
1. Brennan Nannenga - EMS
Brennan, thank you for your work as an EMS. You shouldn't have to choose between your safety or helping others. Thank you for your commitment to saving lives.
"I am a full-time paramedic and a volunteer firefighter in my community on my time off. My job in many instances has out me in situations where my life has been threatened and endangered.
But even with all the risks and dangers that my job may present, I couldn't imagine doing anything else! I believe that I would be a good candidate for the guardian angel program because body armor will make me able to help those in need… I never want protecting myself to get in the way helping those in need."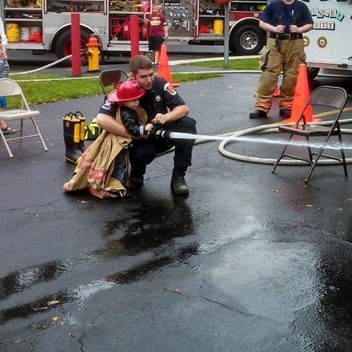 We loved your passion for giving back to your community. Please wear our body armor while you help protect the people around you.
2. Aaron Caza - EMS and Firefighter
"I would like to be chosen as a recipient because, working in both Fire and EMS, the threat of violence is always growing. The city of Syracuse has a high number of shootings every year. I also volunteer as a firefighter at North Syracuse Volunteer Fire Dept. on the outskirts of the city. I am a lieutenant in charge of public education and safety. I would like to stay safe and be able to have a higher chance of coming home to my family and friends after my shifts. I don't work for the money, I do it because I like helping people and it makes me feel good giving back to the community. I would like the opportunity to perform my duties expected of me in a safer manner with added protection."
3. Ryan Vollkommer – SERT Ministries
Ryan, thank you for your dedication to stopping sex trafficking. We are proud to donate body armor to help your cause, so that you can help fight this problem and make the world a safer place.
"My name is Ryan Vollkommer and I work for SERT Ministries - a non-profit organization dedicated to the fight against sex trafficking. Consisting of mainly former military and law enforcement, we specialize in the location and rescue of victims of sex trafficking, primarily minors.
I am reaching out because, at present, there are not enough vests for the entire operations team. In addition, a few of the ones we do have seen better days. A new vest would make myself, or whoever would be wearing it at the time, feel much safer and confident to carry out our operations.
In addition to rescues, we coordinate John stings - an aspect of this issue that most people do not focus on. We get face to face with the sex purchasers and explain to them what sex trafficking is, that we are there to help them and when necessary, involve law enforcement. We offer support to law enforcement, transportation, a temporary safe home, parental support, coordination of resettlement and the training of others that want to join the fight. Our team is not paid and we do not charge for our services. That is why the donation of one of your vests would be so critical and absolutely appreciated."
4. Joaquin Torre – Security, Military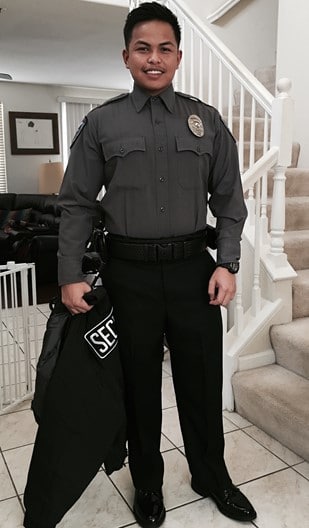 Joaquin, thank you for serving our country abroad, and then deciding to use your skills to keep us safe at home as a security officer.
"We do routine patrols for hundreds of clients all along the Bay Area, as well as taking call responses ranging from your simple noise complaint to responding to burglaries in progress. We do a lot of field contacts that makes us very vulnerable to an attack. Due to liability reasons, our company does not want us to be armed but we can however wear gear needed to protect us from any imminent threat.
Having body armor will give me more confidence to enter hostile situations as well as allow me to be more proficient in my career field. I served my country and was protected by my 20lb flak with all the bells and whistles, and now it's time to serve my community and be protected by Safe Life Defense body armor!"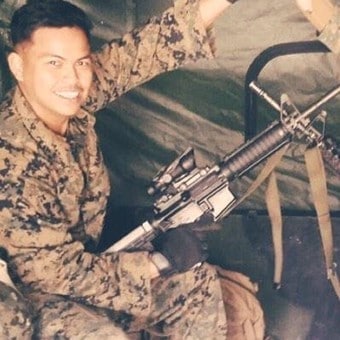 ---
5. Justin Henry – TSA Officer
Justin, thank you for calling attention to the work that you do as a TSA officer. Your job is important to us all, and we hope that our body armor will help you.
"The topic of personal body armor for officers is brought to our leadership every year and we are always given a denied request. We are the frontline employees that put our lives on the line everyday with no backup, no weapons to defend ourselves with, and no body armor. With an increase in terror and lone wolf attacks across our nation, I believe it is paramount for every person to be prepared. I take pride in the job that I do. I know your product will help keep my family and myself at ease when I'm away from home. The opportunity you've provided is an amazing act of humanity and I would love to be a part of the Safe Life Defense Family."
---
6. Jose Roman – NYPD, School Safety Division
Jose, thank you for keeping students safe – and even though they do not appreciate it now, they will one day. We certainly appreciate all that you do here at Safe Life Defense. Keep up the good work.
"My name is Jose Roman and I am currently employed by the New York City Police Department School Safety Division. I would like to receive a vest because each and every day I patrol I have a small fear of possibly getting into a situation. I work inside city public schools that have over 4700 students with no metal detectors.
A few months ago, we hand a random scanning unit come by to address our school and it turned out that unit confiscated over 300 weapons in the one day. We have no scanning, so any student can walk around with a firearm on any given day.
I'm an in-house agent which means I mostly patrol inside the schools but a lot of times I patrol outside with no vest or protection. My department does not provide body armor for building officers. If you guys can help me out that would be much appreciated.
I want to continue protecting our kids of NYC, and to be protected as well.
Thank you and God bless. Keep up the good work."
7. Jerome Duchaine – EMT, Autism Awareness Advocate, US Veteran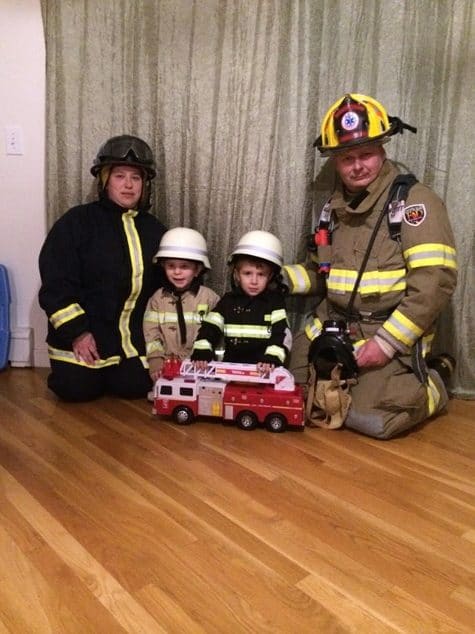 Jerome, thank you for your service as an EMT and for educating the world about autism. Please wear our vest so that you can continue your philanthropic efforts for years to come.
"My wife and I are EMS providers in the north-east Vermont - between us we have over 50 years in the business! Of late things have been getting increasingly crazy at our jobs; my goal is to outfit my wife and myself with a quality body armor and eventually incorporate plates for the active shooter response portion of our jobs. My wife and I also have a side project Called EXTINGUISH THE MISCONCEPTION OF AUTISM -this is in honor of our Autistic child Stephen. Please look up the project on Facebook and see what we are doing!"
8. Christine Olson – Police Officer
Christine, you have an amazing attitude. Thank you for your work as a police officer, and your continued efforts in the community that you work.
"I am a full-time Police Officer for the Washington Park Police Department in Illinois. It's a poor community, with lots of vacant houses, burnt out houses, high crime and small neighborhoods of people who are trying to raise their kids and turn the community around.
Officers in Washington Park must provide their own duty belt, vest, gun, handcuffs, flashlight, boots, mace, and taser. We are issued one uniform and recently started getting $150 a year for equipment.
I love my job. I plan and lead community policing activities with all facets of the community: juveniles, adults, criminals. Even though I don't live here, I have invested in the community, getting to know the residents and business owners/employees. With the current attitude towards law enforcement, I could use a good reliable vest. Even though I treat people, even criminals with respect, and I get respect in return, a good vest will help protect me as I work."
9. Brandon Bullard - EMS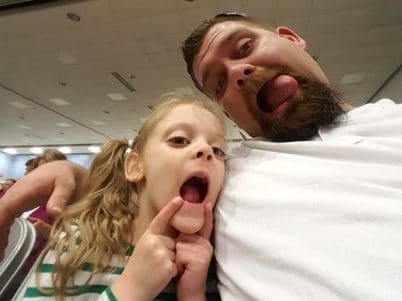 Brandon, thank you for your service as an EMT. Safe Life Defense is determined to show that EMS should not be forgotten – please use this vest to stay safe and continue your good work.
"I have been in EMS for 14 years. There have been many situations where I found myself and my crew to be in possibly dangerous situations. Even though all our training teaches us to not put ourselves into dangerous situations, sometimes that is unavoidable. There are times that we may not know all the information prior to arriving at the scene. Sometimes, conditions at a scene may deteriorate quickly, before assistance from law enforcement can arrive. Sometimes, law enforcement is not available to assist us. Unfortunately, not all employers and EMS agencies can afford to supply body armor, and due to the cost, it is unaffordable to most of us. Of all the branches, EMS is typically the forgotten."
10. Phillip Douglas – Law Enforcement and Security, Marine
Phillip, we believe in you. Thank you for your refreshing view on the world and continue to spread your confidence in humanity.
"I am a believer. I believe in benevolence. I believe in humanity. I believe that our nation, our communities, and everyone who lives in them should be free to sleep peacefully at night.
That's why I served nearly ten years as a Marine, and that's the reason I serve my community now. I bought my secondhand vest over a year ago and it was nearly expired then, but I couldn't afford a new one and it's hard to save lives if you're the casualty.
I faithfully serve with my counties Sheriff's Office and work security on the side, if there's anything I can say about safety equipment it's the one thing you never hope to need but when you need it, it's the one thing you don't want to fail."
11. Lilton Rose – Security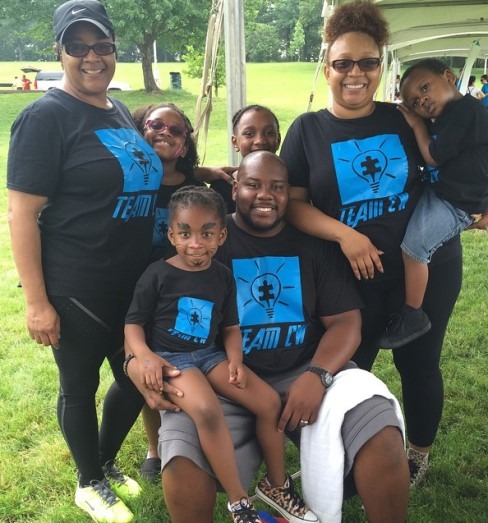 Lilton, many people underestimate how challenging it can be to be a professional security guard. Please wear our vest to keep safe and to preform your job to the best of your abilities.
"My name is Lilton Rose and I am a loving husband and father of four kids. I have been working as an armed security guard with Rhino Security, and various bar details throughout the city. For the past year, it has been my goal to save up for some body armor so I can stay protected out on my shifts and make it home each night. I know nothing is guaranteed in this line of business, but I took an oath to keep the streets safe. I'm not looking for a handout, but merely some help in obtaining some extra protection while out on duty. One day while searching the Internet I came across your company Safe Life Defense and your Guardian Angel Program. With everything I been going through I figured I'd apply with hopes of being selected. I appreciate you taking the time to read this and consider me as someone who can benefit from this program."
12. Brian Messier – EMS and Professional Shooter, National Guard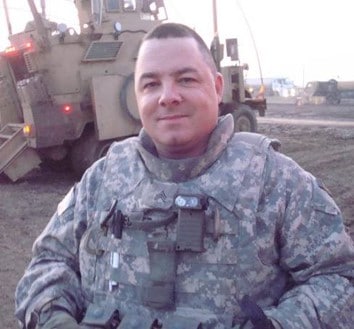 Brian, together we can make a difference. Safe Life Defense started out with the goal to make body armor more available to everyone. Thank you for all that you do, and please continue to spread the word about the importance of body armor.
As a Lieutenant/Paramedic for the town of Fairhaven, we find ourselves in situations that can change in seconds. I served in both Iraq and Afghanistan in the Army National Guard, and having the individual body armor provided to us helped us to be more effective and do our jobs with a focus on getting it done safely. In my fire department, we do not currently have any body armor options for ANY providers, and I believe that by having the ability to "set the standard" for wearable IBA, a cultural shift could be made in the availability and freedom to wear personal protective equipment such as your product. I am also a competitive shooter, having spent many years as a member of the International Defensive Pistol Shooting Association, and believe that this vest too could bring a new level of safety to competition shooting sports. In short, I firmly believe that having your product over my shoulders and around my heart and lungs will give me the ability to continue to function in my most important jobs - father of two, protector of the public, and husband."
Message from the President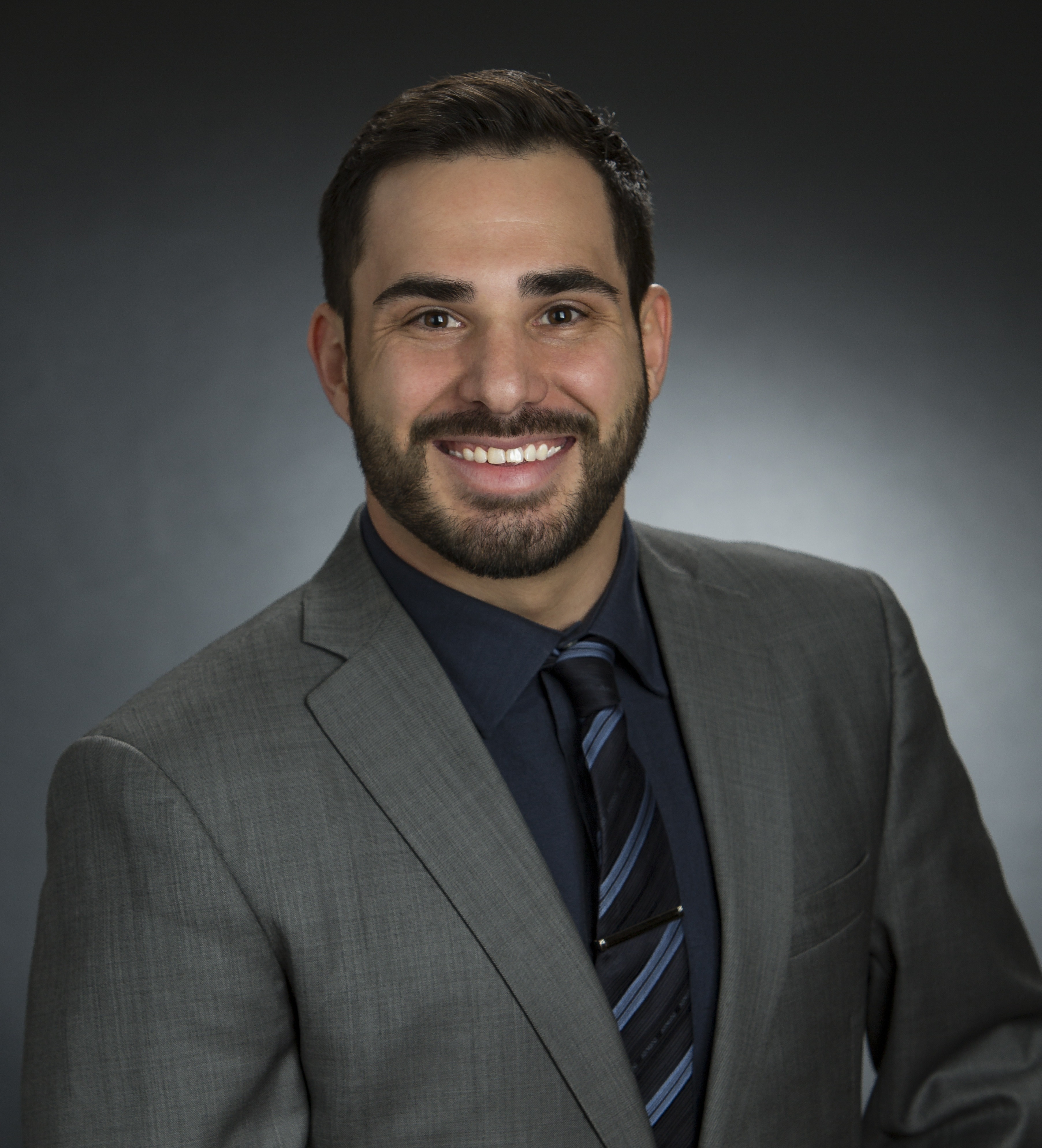 Nick Groat: President of Safe Life Defense
It has been an absolute pleasure creating Safe Life Defense over the last year. Our growth has been exponential and it is thanks to YOU, the people who support us and love our gear. We are honored that you have trusted Safe Life Defense to protect you and we pledge to keep producing exceptional body armor, innovating new products, and creating a brand that you are proud to wear. On behalf of the entire team here at Safe Life Defense, thank you for your continued support and congratulations to all Guardian Angel recipients.
Stay Safe,
Nick Groat