Take a step up from your Level IIIA or IIIA+ vest with our ICW (in conjunction with) Rifle Plates. Slide them into the outer pockets on any of our Tactical, First Response, or Concealed plate carriers for quick rifle protection, even against armor-piercing bullets.
Armor-piercing ammunition is no match for this thick ceramic armor type. Capable of taking multiple hits, these 5.8 lb hard armor plates stop up to 30-06 steel-core AP rounds when used with IIIA or IIIA+ soft armor. These NIJ Level IV armor plates supply maximum protection against any foe.


FEATURES
Our Hard Rifle Plate Level IV ICW adheres to NIJ standards in Level IV body armor classification. Capable of neutralizing almost all ballistic threats including armor-piercing rifle rounds, this level of protection is not easy to come by. Some of the key features include:
NIJ Level IV protection against rifle threats when used with a Level IIIA Safe Life Defense vest

Constructed with Al203 + Ultra High Molecular Weight Polyethylene

Shooters cut for increased movement

Durable and water-resistant polyester casing

Anti spall

Single Curve for close comfort

Thickness 18mm

Weight 5.8 lbs
WHAT ARE LEVEL 4 PLATES USED FOR?
While your typical Law Enforcement Officer uses Level 3 or lighter plates, Level 4 protective plates find heavy usage amongst those seeking extra protection against more serious infantry. Prevalent amongst SWAT team members, level 4 plates are for the most grave of situations. Capable of withstanding multiple hits from .30 cal steel core armor-piercing rifle ammunition, these armor plates are not designed for amateurs, but rather trained professionals in the thick of battle. Some common users of Level IV armor plates include:
United States Military Personnel (only uses Level IV Armor with NIJ Certification)

Law Enforcement Special Units

Individuals facing high-caliber ballistic threats
If you are in search of the absolute best in body armor protection, our Hard Rifle Plate Level IV ICW is the choice for you.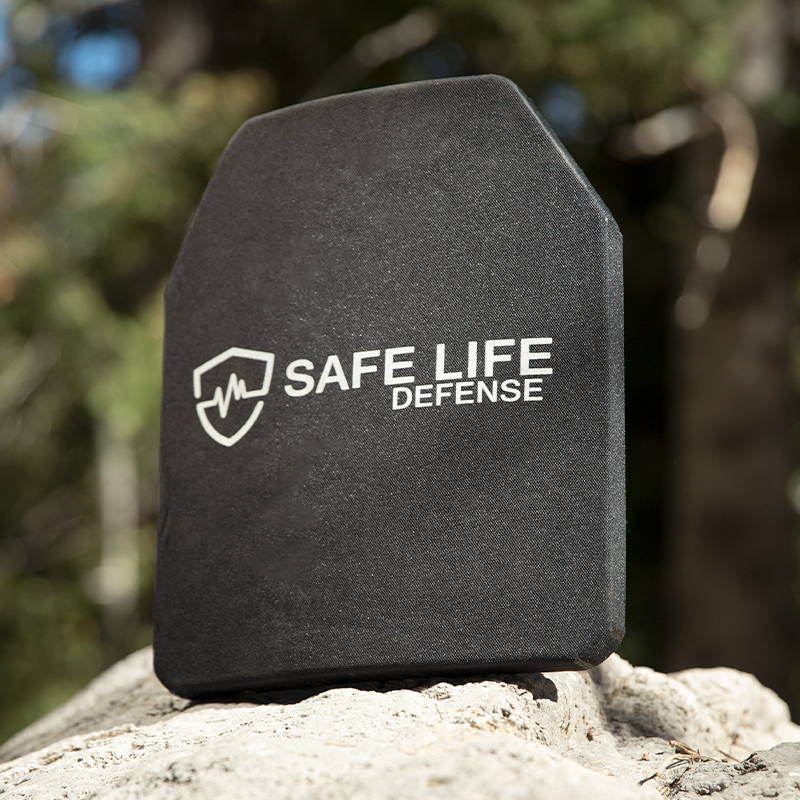 SATISFACTION GUARANTEE
Safe Life Defense stands behind our products and your personal satisfaction. If you do not love your platess we will be happy return your plates provided they are in original condition and are within 30 days of delivery.
WARRANTY
Safe Life Defense warrants its plates for a 5 year timeframe.

---