Posted by Andrew Sabbatino on 5th Jan 2018
First and foremost, the entire Safe Life Defense team wants to thank everyone who submitted a Guardian Angel Application. We believe that everyone deserves to feel safe and have access to quality body armor – and your participation in our program drives us everyday to work hard and produce a truly superb body armor system. We strive to give you the best value in body armor, and your support means everything to us. Please keep sharing us on Facebook, liking us on Instagram, and showing off our YouTube testing videos. The popularity of our armor has spread like wildfire, and we very much owe it to the men and women who want, wear, and share the Safe Life Defense Multi-Threat vest.
It was extremely hard to choose Guardian Angels this time around; we received so many great applications! However, the people below shined, and we are proud to honor their work by awarding them armor.
1. Anthony Chacon, Hospital Security (California)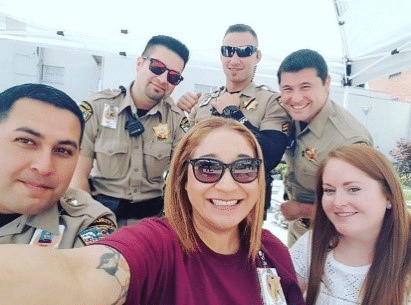 "My team members and I are the first point of contact for every entrance of the hospital. We screen all guests and visitors who enter our emergency department for weapons and contraband. We also search all of the patients who enter in through our ambulance bay, as the hospital has policies set in place not allowing any weapons or contraband, due to violent incidents that have occurred. I would feel safer knowing that I was covered in case of a threat and would be able to continue to help others if anything were to happen."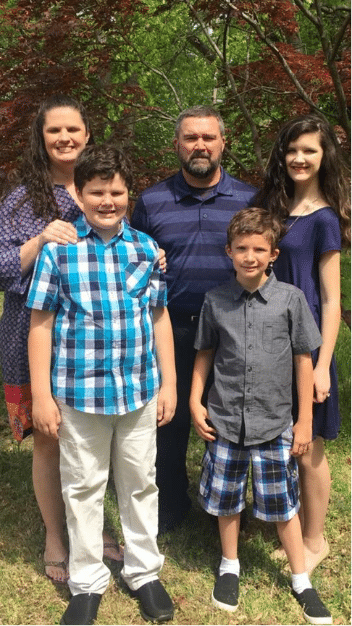 2. Jeff Walker, Human Trafficking Prevention (Tennessee)
"I currently volunteer with Rescue 1 Global, a anti human trafficking organization in Nashville, Tennessee. I am responsible for responding with Metro Police and State agencies when a victim of human trafficking is identified. We also conduct surveillance to identify locations where human trafficking is happening. Many of the funds we operate on are donated funds so I am looking at as many options as possible to ensure the safety of my team."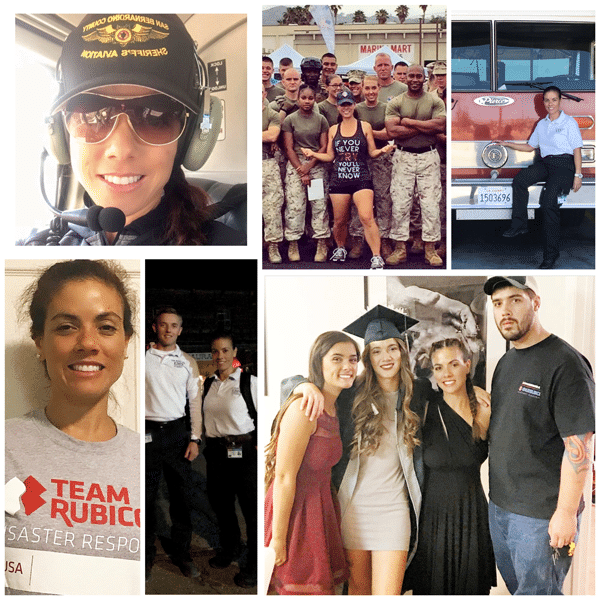 3. Alysia Rieg, EMS First Responder (California)
"I am an active civilian/volunteer within the community, an EMT student( graduating in Dec), a responder with Team Rubicon, a substitute teacher, a military (USMC) mom (4yrs), ex USMC wife (19yrs), and single mom and grandmother. I volunteer and work alongside the Police, Fire Dept, and our military. I do ride alongs helping as a civilian and EMT student. In Dec I will be a certified EMT and I will be working events, working with the Fire Dept and EMS. I will also be deploying on missions with Team Rubicon responding to post natural disasters and terrorist attacks."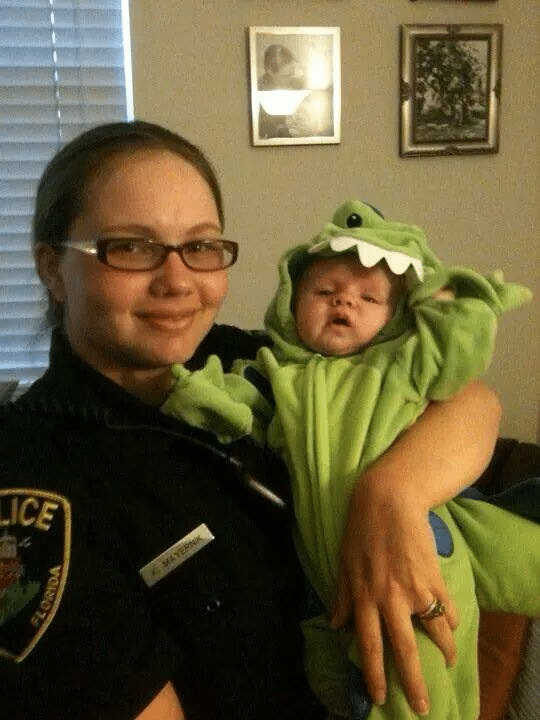 4. Kristina Mayernik, Law Enforcement Officer (West Virginia)
"Being a wife and mother of two little boys, one of the hardest thing I have to do every shift is wear a ballistic vest that is more than 13 years old, has been expired since 2009, and have to rely on it to potentially save my life. Currently, I work for a very small village in West Virginia. The village has a very small police force of only 5 full-time officers, and 5 part-time officers. The department budget does not allow for the purchase of items such as a ballistic vest, due to their high cost. According to the National Law Enforcement Memorial Fund, in 2016 there were 64 officers killed in firearms-related incidents, a 56 percent increase over 2015 when 41 officers were killed. This was the highest number of firearms-related deaths since 2011, when the tally was 73. I would like nothing more than to be able to properly protect myself and come home at the end of my night to my husband and children. Thank you for your consideration!"
5. Brian Lin, EMS Military (Pennsylvania)
"I've work in Lancaster County, Pennsylvania as a Paramedic for the past year and a half after moving from Philadelphia. I have the pleasure of serving my community responding to medical emergencies such as cardiac arrests, traumatic injuries from car accidents or falls, or violent incidents involving a gun or knife. I love being a paramedic and it means the world to me to help someone during their worse moments in their life. Nothing is more rewarding than seeing someone in our town and thanking my crew for assisting their family or being there during a delivery of a child. EMS has rapidly become one of the most dangerous occupations and most times, we cannot predict when a situation will become violent. Becoming a recipient of the Guardian Angel Body Armor Program would provide me an added margin to the dangers that exist in our line of work."
6. Steven Vernitsky, First Responder and Student (Pennsylvania)
"My name is Steven I am 18 years old and I work as a volunteer firefighter at a fire station by my house. I also work on an ambulance as an EMT. I don't do 911 yet but I do private transports. We do a lot of ER runs but we also do Psych transports. People have gotten knives and other stabbing instruments onto the trucks and people have been sliced with a knife in the past. I am going to be attending medic school to become a paramedic and get a college degree in a few months. I then want to go on and attend a police academy to be a police officer. My goal is to become a special agent in the FBI. I just want to help people and show people that I'm human too and I wouldn't ever want to leave public safety and EMS."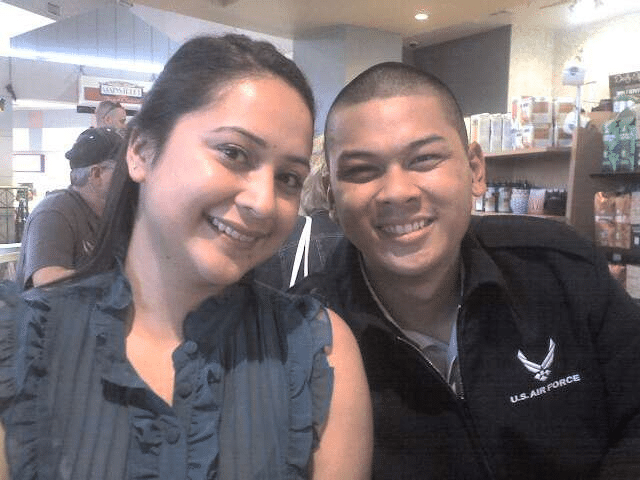 7. Raendy Agra, Air Force and Security (California)
"My name is Raendy Agra and I currently work in the private security field working towards becoming a fire fighter. Currently, I must patrol different work sites for graveyard shifts in bad areas of where I live. I have had many incidents with people that have escalated. The worse one to this day is I got into an altercation when asking a small group of people to leave a site as they were trespassing. One of the men slashed my patrol vehicles tires. I am not allowed to carry a firearm as my company only provides unarmed security. I volunteer at my local church mentoring at risk youth. I also conduct weekend retreats for the youth where I work in an advisory role mainly dealing with legal and safety issues that may occur."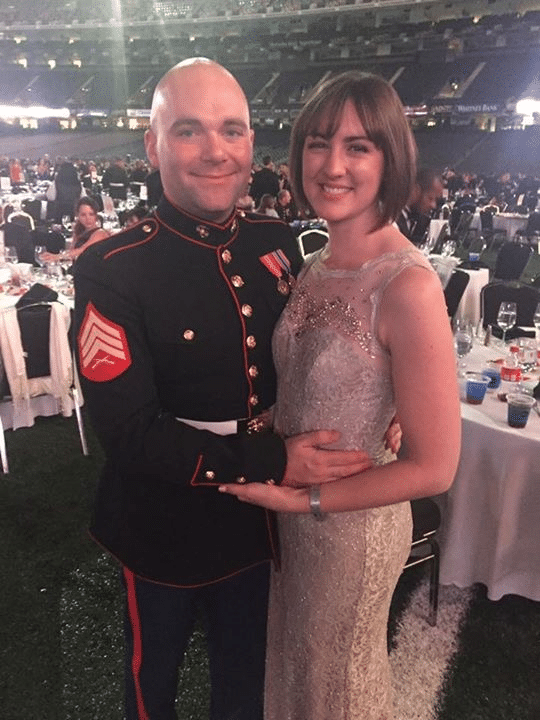 8. Ryan Vanaman, Marine and EMS (New Jersey)
"I am reaching the end of my tour in the Marines, and I couldn't imagine NOT having armor, since we use it constantly. I plan to continue my emergency service career and wearing Safe Life Body Armor would allow me the peace of mind to focus on helping my patients, being able to protect my partner, and come home at the end of my shift to my loving family and the woman I plan to marry. (Don't tell her though, it's supposed to be a surprise!) With the heroin epidemic on the rise in New Jersey, there are many new and dangerous situations that I will be guaranteed to be thrust into, and I plan on using my knowledge, tenacity, and any advantage I have to continue effectively serving my community."
9. Joseph Citron, Law Enforcement Officer (Texas)
"I need Safe Life Defense Armor to protect myself from harm's way, while providing excellent care and compassion to those in need, regardless of any circumstances. I treat everyone with respect. I have been a Police officer for 15 years. In the past my departments have provided me with a vest. With my current department, they have no budget for providing vest. Having body armor would mean that I when I wear my uniform, I will feel safe when answering any calls that come in. Having a vest would mean that I can do my job better."