Posted by Katherine Myers on 24th Jul 2017
1. Cooling Mesh Liner beats the HEAT
Safe Life Defense Body Armor eliminates the dreaded Kevlar Cling. It is completely unnecessary to spend hot days on patrol drenched in sweat.
Everyone LOVES the mesh backing we use for our Safe Life Defense body armor. Born in Las Vegas, our company KNOWS heat buildup can be unbearable. The structured mesh in our vests combined with our unique Self Structured™ panels make us the coolest body armor on a scorching day!
2. Comfort Straps and Adjustability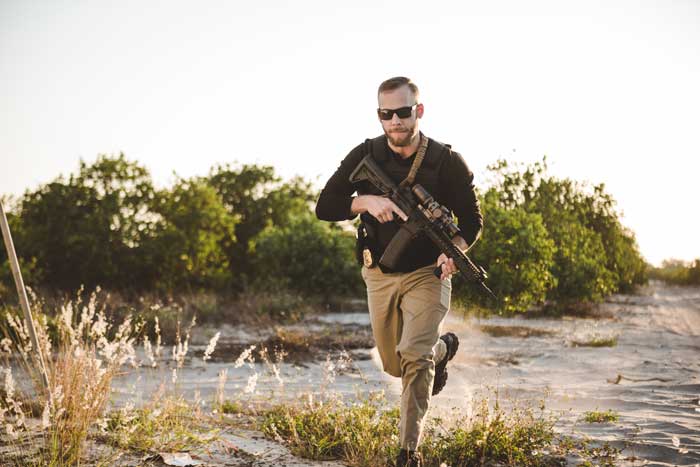 Our elastic straps will allow you to BREATHE when running! No more fighting with your lungs when it matters most.
The best body armor will fit you well! Safe Life Defense vests have 10-Point adjustability and for a custom fit feel. Safe Life Defense Side Comfort Straps STRETCH to allow you to BREATHE comfortably while maintaining a proper snug fit.
3. Multi-Threat
Our exclusive Enhanced iiia+ vests are bullet, strike, slash stab and even special threat rated against armor piercing handgun and shotgun rounds! Feeling comfortable is easy when you are ready for anything!
Safe Life Defense vests provide an incredible value for this kind of protection. Punches, brass knuckles, blunt objects, blades – Safe Life Defense will keep you safe!
4. Self Structured™ Panels – Exclusive to Safe Life Defense
Gone are the days of sagging and curling! Safe Life Defense Multi-Threat armor wraps around your body without feeling as though you're wrapped in saran wrap.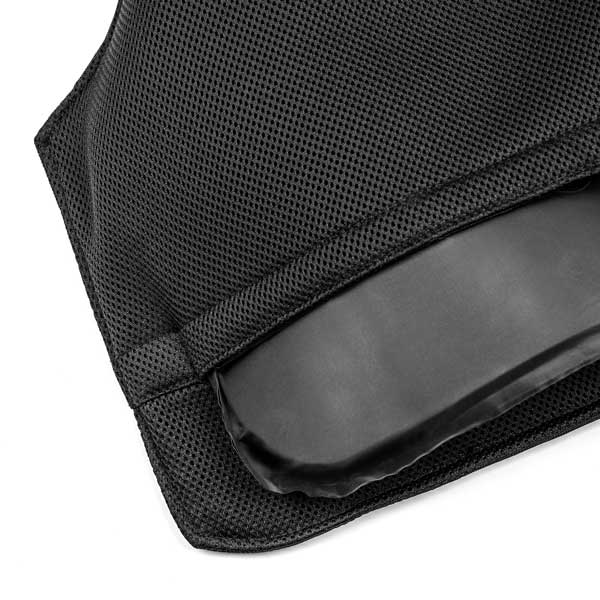 Attention to detail comes standard in every Safe Life Defense product.
5. Lightweight and Adaptable with Rifle Plates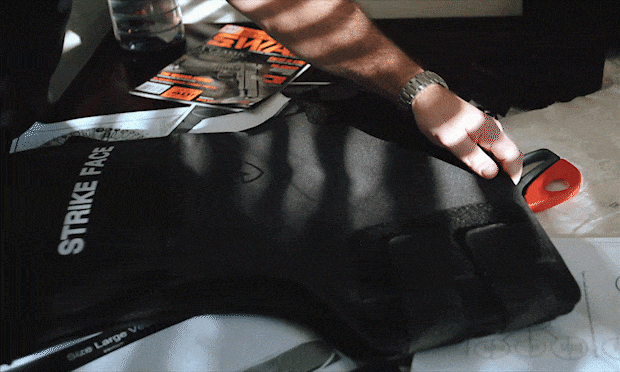 It is easy to put in your plates quickly during high threat situations. Being adaptable at a moment's notice is absolutely priceless.
Many people like to wear rifle plates but it is hard to carry them around all day. Our vest is equipped with special front and rear pockets making it easy to insert and take out rifle plates. We prefer our lightweight Safe Life Defense Rifle Plates, but ANY 10x12 plate will fit into our Multi-Threat carriers!
6. Shooters Cut for Unrestricted Movement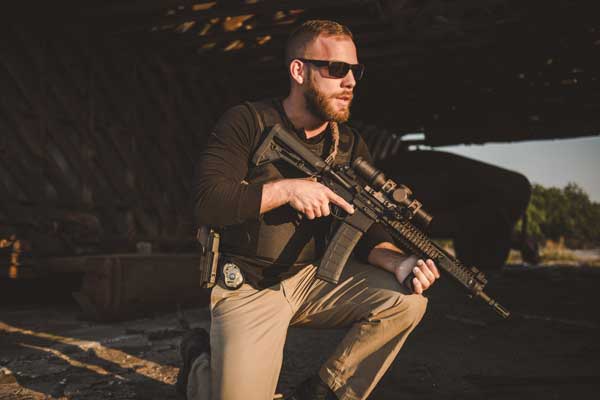 Safe Life Defense has you protected from every angle. To protect others, you need to be agile so you can protect yourself.
The way our vest is cut around the shoulders, sides, and arms make the Safe Life Defense Multi-Threat vest EXTREMELY comfortable. We designed our body armor so that you can MOVE with ease and never feel encumbered by your vest!
7. No Excess Fabric and Full Side Protection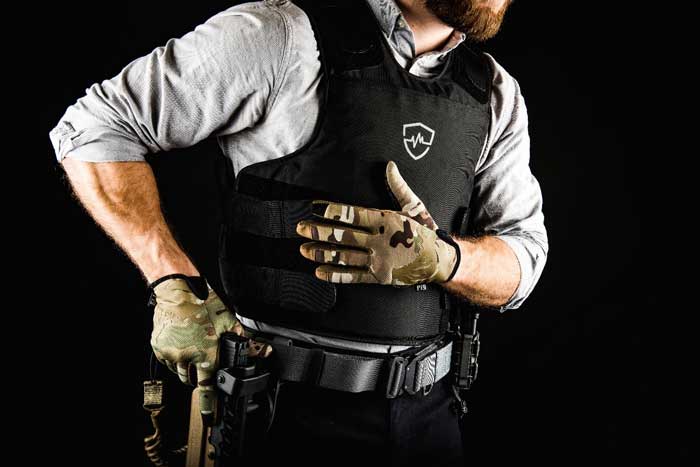 Side coverage is absolutely essential for protection from an unknown threat. Without question, Safe Life Defense Body Armor will keep you safe by offering MORE coverage area.
Our ballistic panels fit perfectly into our carriers with no extra fabric. You definitely want to avoid any rubbing from excess fabric. Our vest provides 15% more coverage than our competitors by wrapping around the side of your body. Not only is this more comfortable, but it makes you safer from every angle!
8. Still Comfortable when Seated
Safe Life Defense Multi-Threat Body Amor is comfortable to wear in the car. This is essential when you NEED to be ready for anything ASAP!
When many people try on body armor, they forget to do the sit test! Always sit down to make sure your armor will not ride up when seated! Our armor feels GREAT when seated and the Self Structured™ panels help support your back.
9. Quality you can FEEL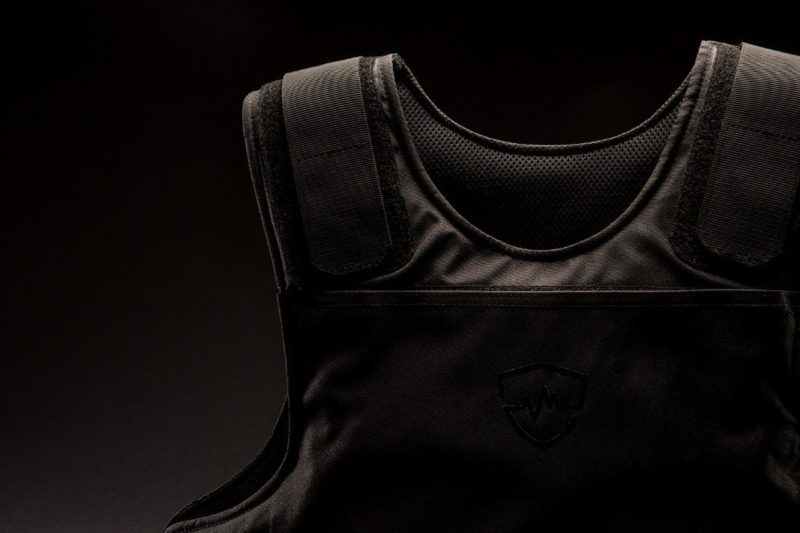 A picture is worth a thousand words and seeing is believing. This is quality you can SEE and FEEL!
Safe Life Defense uses premium, high-grade fabrics in all our carriers. We don't cut corners and you can tell instantly when you FEEL our multi-threat vest with your hands. Moisture wicking mesh, water resistant fabric, and durable stitching all come standard!
10. Confidence you can SEE
Never underestimate the power of prepared! Safe Life Defense offers unmatched protection!
Its simple. We designed our vest to keep you SAFE and make you look GOOD! You cannot put a price on the confidence you have wearing a Safe Life Defense vest! Confidence is a HUGE part of comfort; our body armor adjusts to your body!
11. Protection you can TRUST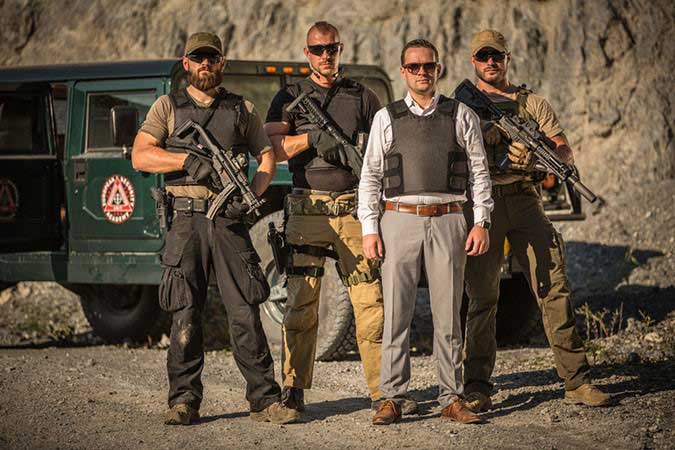 Safe Life Defense Multi-Threat Body Armor is perfect for you and your team. Any situation, any threat, anytime. You will be ready!
The reviews of our armor are phenomenal. Our clients and product testers all agree, Safe Life Defense is the most comfortable vest they have tried! Safe Life Defense has a satisfaction and fit guarantee, which means one thing - we are confident that you will love your vest!

SHOP THE MOST COMFORTABLE BODY ARMOR