Posted by April Leeper on 26th Mar 2021
The New Year is already in full swing and we're in March already! We are so excited to announce our second round of Guardian Angel recipients for 2021.
All of our Guardian Angels this month will receive a FREE Concealable Multi-threat Vest Level IIIA. This vest protects against all the most common handguns, shotguns, strikes and slashes, while still being comfortable and easy to wear.
Please join us in congratulating Christopher, Huthayfa, Carvin and Mike!
Christopher Cho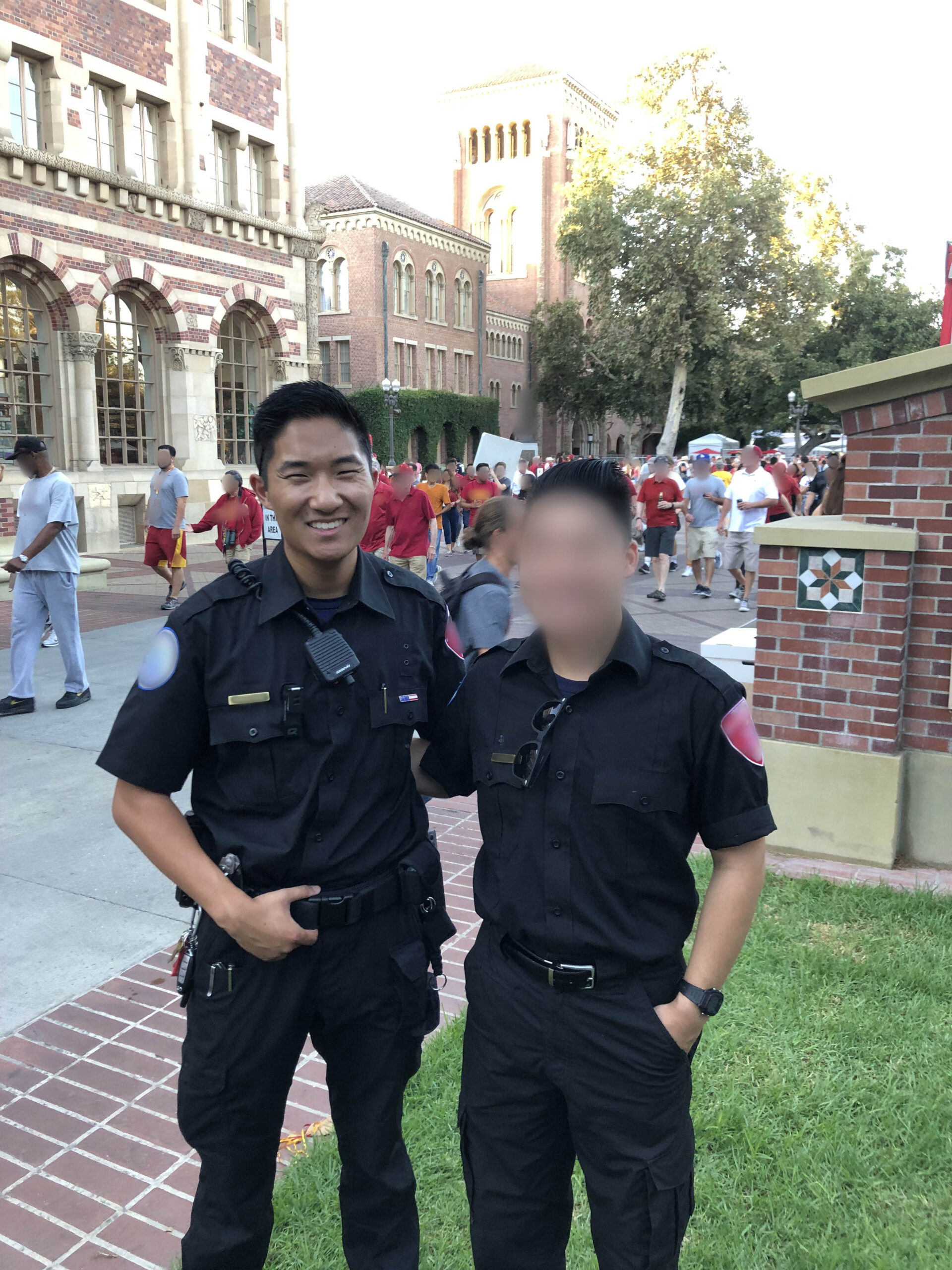 Christopher's story:
"I work as a volunteer EMT for a collegiate EMS organization. We provide services to a campus of 45,000+ students in a large, metropolitan area.
While we are always monitoring our scenes for safety hazards, it becomes one more thing to be concerned about when our focus is to treat the patient(s) we are responding to.
Having a dual role as a student and a volunteer EMT, there is a very unique sense of responsibility I have for the safety of my campus community.
Given that the department I am under is volunteer-based, there is not a lot of funding available for atypical EMS expenses.
As a result, I used my personal savings to enroll in additional training, most notably the Tactical Emergency Casualty Care (TECC) Provider certification course through the National Registry of Emergency Medical Technicians, and put together my own casualty response kit with quality supplies and equipment for treating injuries that commonly result from mass casualty incidents.
Looking to the next step in how I could be more prepared, I had to decide between two options in which to invest in: ballistic protection for myself or developing a bystander bleeding control training program.
While weighing my options realized that giving bystanders the knowledge and means to perform lifesaving interventions in a timely manner and teaching them how to be resourceful while awaiting the arrival of emergency personnel was a more sustainable and practical model to further enhance the chance of survival for victims during emergency situations.
Thus, I decided to use my savings to purchase wound packing trainers, gauze, and tourniquets and have offered free StopTheBleed courses to a wide variety of campus demographics and student groups.Having the right tools and equipment will allow me to more effectively do my job of keeping university students, faculty, and staff as well as members of the surrounding community safe.
Again, given that I work in a volunteer capacity, there is not a lot of funding available for "non-essential" items in the traditional sense.
However, the way in which EMS is provided and the role it plays, especially in active threat environments, has changed and the necessary tools and equipment need to reflect these changes.
Ballistic protection is one of those items that, given the types of calls emergency medical personnel are increasingly responding to, should now be an essential item.
Having Safe Life Defense Body Armor would allow me to continue to do the work that I do and further enhance my ability to respond to emergency situations and treat patients in more fluid and active environments."
Huthayfa Usman
Huthayfa's story:
I currently serve as a civilian volunteer for the University of Dayton Police Department under the Department of Community Engagement.
I help students protect themselves against crime by educating about crime prevention and campus safety.
Additionally, I am tasked with the responsibility of serving as a liaison between police and citizens in an effort to better relations.
I also serve as a Stop the Bleed Instructor on behalf of FEMA and STB. I provide community organizations such as churches and schools with free Stop the Bleed training and education in an effort to prevent deaths from blood loss that could be prevented.
My goal is to serve communities that are under represented and may not have enough resources for education and training.
I also serve on a completely volunteer rescue task force that deploys at times of need such as natural disasters and public safety emergencies.
I am also an unarmed security guard at the Dayton Art Institute, my job is to protect and serve the art and patrons and provide an enjoyable experience.
I currently hold the following volunteer positions-Public Safety Advocate with University of Dayton Police-Dayton Rescue Task Force-Stop the Bleed Instructor-Narcan Instructor-United States Marshals Service Intern"
Carvin Hughes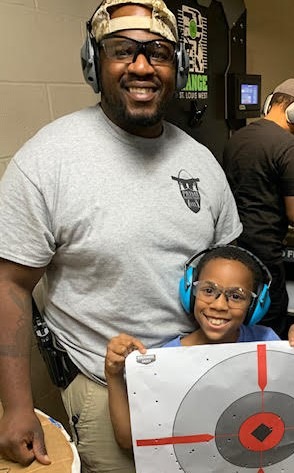 Carvin's story:
"As one of the first black owned gun shop in St. Louis, Mo we constantly deal with shady people and situations, I truly believe this is an opportunity for us to continue fighting for those who can't fight for themselves.
I'm a firm believer in treat others how you want to be treated! Sometimes the difference between a horrible and exceptional day could be a simple smile and fellowship.
I'm not perfect by any means but I damn sure try to spread love during these trying times.
I believe body armor gives us a chance to level the playing field to those who take advantage of the weak/unprepared.
No matter how much we train w h medical, firearms and mindset unfortunately their is not fireworks or banners saying when and where something bad will happen, body armor can be the difference between closing the door to your home or someone closing your casket."
Mike Krebs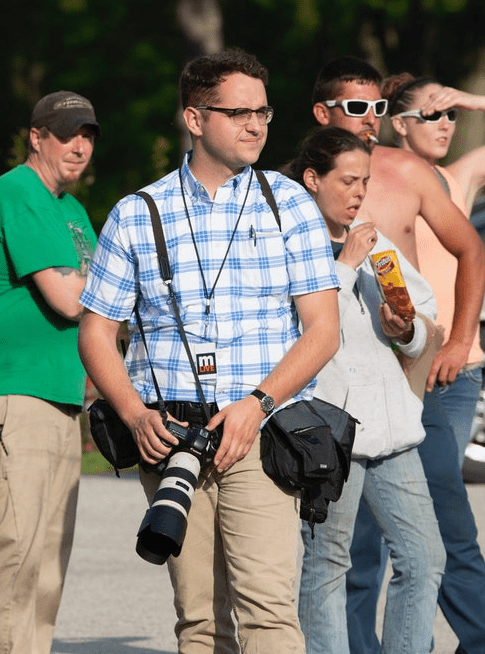 Mike's story:
"I work as a photojournalist at the Traverse City Record-Eagle.
Our newspaper frequently reports on breaking news events in our community by listening to police scanners and "chasing calls" that are of significant public interest.
I believe that it is imperative that journalists monitor police activity and observe major law enforcement actions.
Being physically present during these events provides an extra layer of accountability for law enforcement and the public alike. It also allows us to provide accurate, real-time information to our community.
This information is important for community members to make decisions about their safety and to combat rumors and fake news.
Journalists are increasingly being targeted by extremist groups. We have also been accidentally and intentionally shot by police with live ammunition and less-lethal rounds. I have been threatened on multiple occasions while photographing breaking news events.
I have also found myself assigned to photograph protests where firearms are openly carried.
Adding body armor to the PPE kit that I carry in my car everyday would provide me a little more peace of mind when photographing potentially volatile and dangerous situations.
Owning body armor represents peace of mind for not only me, but my girlfriend and family. "
Thank you to these Guardian Angels and everyone who applied! We enjoyed reading your submissions and are impressed by your bravery and resilience. As always, we are honored to protect you with our armor.
If YOU are interested in applying to be a Guardian Angel, click here.
All of our Guardian Angels will receive a free Concealable Multi-Threat Vest Level IIIA Body Armor from Safe Life Defense in their size with our perfect fit guarantee! Click here to learn more!