Posted by Morgan Hallenbeck on 19th Apr 2021
You got up at 4 am to make it out to your prized position before dawn. You've been waiting for this day. The forest, lakes and your surroundings begin to come alive with wildlife. As the sun pops above the treeline for the first time, the songbirds begin to sing, the squirrels scuttle through the heavy foliage around you … and you wait.
This is the epitome of the American hunting experience; covered with camouflage armor, whether that be gilly-suits, camo or blaze orange, cloaked in secrecy with scent bags and pheromones. You're lying in wait for your prey to come to you, holding ever-still for that split-second moment — your shot.
An Unseen Risk
Many American hunters forget that even if you're not on public land, there are still a number of lethal threats you can face out in the wilderness. According to the International Hunter Education Association, the U.S. and Canada suffer from approximately 1,000 hunting accidents each year. Nearly 100 of these are fatal. In fact, the majority of the individuals in these reports are middle-aged Caucasian males. Of whom, over 50% were shot. The remainder sustained injuries such as lacerations and fractures from falling out of trees, heart attacks in the woods, and car accidents traveling to and from hunting grounds.
It comes as no surprise that while trekking rough terrain and utilizing essential tools like rifles, buck knives and more, the risk for self-injury and harming other innocent bystanders (sometimes unknown and unseen) is also high. When we're talking about the human element of hunting, these threats can come in the form of trigger-happy shooters, trespassers, poachers and stray bullets that have missed their intended target. Yet others can come from the forest, like gorings, bear attacks and missteps with the rugged terrain. Although these may surface as hunting accidents in official record documents, there is always more to the story. What you need to know as a sportsman or sportswoman is that there are very practical ways to mitigate and even avoid an accident in the first place.
Essential Facts You Must Know
When firearm-related fatalities occur in field sports, most of them are hunters. However, bystanders have been and are often involved in these injuries as well. The fact that these sports can be dangerous is widely known, and it's on you to take the necessary precautions to ensure you and your loved ones are not next in line to become a statistic. Sure, there are well-known practices of properly marking out your plot and talking to neighbors about when you intend to hunt. Wearing bright-colored clothing lets other hunters know you are there.
So what can conservationists do to prevent these accidents?
The Body Armor Bandwagon
If you're looking to buffer your risk for firearm-related injuries in the field, utilizing a built-in safety net of body armor is an excellent place to start. It may sound unnecessary, intimidating or like a big investment, but the risk is real and the stats speak for themselves. Nothing is worth protecting like your life and the lives of the individuals in your game group. Each year, more and more hunters are adding this additional layer of protection to their gear. We've seen grandfathers, mothers, children and teams moving in the direction of wanting a safer experience for all. To get you started, we at Safe Life Defense have laid out the best body armor to protect against rifle related fire below.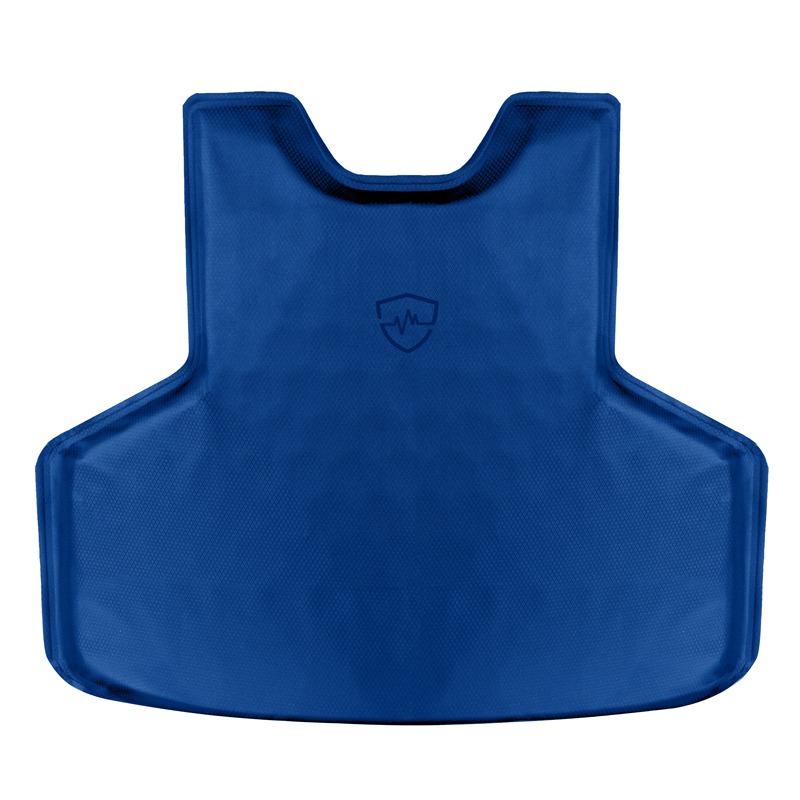 If you're looking to buffer your risk for firearm-related injuries in the field, utilizing a built-in safety net of body armor is an excellent place to start.To get you started, we at Safe Life Defense have laid out the best body armor to protect against rifle related fire below.
Safe Life Defense FRAS® Body Armor: This type of body armor is effective for a variety of firearms and rounds typically used while hunting.
Feels and conceals just like soft armor for long-term comfort
Maximizes on the most technologically advanced materials for a lightweight fit
Rated to defend against .223, 5.56 and 7.62X39 for high-velocity defense
Uses flexible, full front, rear and side coverage rifle armor panels that are optimal for protection
If hunting is more than just a sport to you ... if it's a tradition, a favorite pastime, a way to connect with the primal world, a way to bond with your family, then it is worth the investment of $1828 spread over 5 years (that's just a measly $1 a day) to stay alive.
Proof In the Pudding
Almost all investments in life come with some risk, but buying Safe Life Defense body armor and rifle plates are about as risk-free as it gets. As a matter of fact, we offer industry-leading guarantees on our products, as well as rigorous National Institute of Justice testing standards. If it's good enough for groups like SWAT, ICE and the FBI, it's certainly going to surpass your expectations.
With that being said, you'll want to check out the below video where Kentucky Ballistics attempts to destroy the same Safe Life Defense FRAS®; body armor mentioned above. In a hail of gunfire from different calibers, a single FRAS® vest stopped absolutely everything. Now, that's pretty incredible!
https://www.youtube.com/watch?v=Cs8Cym9wLSs
Say Yes to Safety
Hunting remains a popular sport in the U.S. and we must work together to maintain this tradition, our integrity and overall safety. The list of hunting accidents is lengthy. With over 15 million hunting license holders in the U.S. as of 2017 (and with the number of licensed hunters continuing to evolve) now is the time to get your hands on additional protection like body armor as you venture out into the wilderness. With high quality protective equipment in use, we have a tremendous opportunity to decrease hunting fatalities and injuries in the future.It all starts with YOU.