Posted by Morgan Hallenbeck on 19th Apr 2022

Another emergency call just came in...
You've got vague details on the "victim," a location and you're on the move because time is of the essence. Lives hang in the balance. This is what you do; it's what you love. But one question hangs in your mind as you drive, "What situation will I be entering this time?" It could be something as simple as a heart attack or something more serious, more dangerous. Armed with a medical kit, tools of the trade, experience and knowledge, you question if you're ready for what next. Either way, you have no choice but to reach that destination and render aid.
Danger at the Doorstep
We've all heard stories of EMS (Emergency Medical Services) workers being thrown into life-threatening situations. And not just having to save the life of a stranger, but having to defend their own in the process. Needle penetration, stabbings, drug-enraged criminals and those who have breached their mental capacity make up many dispatch calls. These are sensitive situations. Though many in the emergency medical field are treated like healthcare professionals, the dangers of EMS work are tangible. That's why it's important that all EMS organizations require their employees to wear protection, such as body armor.Does yours?
Safety Support for Those on the Frontlines
It might come as a surprise that many EMS providers have yet to address safety precautions and preparedness prior to sending their people into the field. This mindset goes beyond medical training and becomes borderline tactical with defensive training and tools for preventing touch-and-go situations from escalating.
Here's what you need to know:
Entering these forgotten spaces with open conversation and expression of areas for concern is a must for both employer and employee.
Acquiring the right body armor for said personnel and equipping them with the knowledge to use it properly is equally as important.
All involved parties must be on the same page, be comfortable with preventative measures and protocols, and be well-educated on the use of whichever body armor apparatus they choose.
As mentioned above, factors to consider in this decision include preparation and training so medical personnel are correctly educated on how, when and where to wear the armored vest. Having a life-saving resource such as this will do no good if it's not worn during times of uncertainty or when there's a lack of security. One must also consider the types of threats EMS personnel may face. While some may require special defense protection from violent situations that involve guns and knives, others may not need the same level of protection. Regardless, it's good to have both bulletproof and stab-resistant gear in this type of field.
Putting on Your Armor
When selecting the right body armor, there can be a tradeoff between security, wearability and concealability. Your decision should be based on what's important for you, your paramedics or your firefighter's needs. These are crucial considerations for the area of work, the degree of defense required and the mobility you'll need to complete the task ahead.
Take, for example, comfort. This is very important for workers that will wear protective gear for extended periods of time and have a need for their movement to remain unrestricted. For this reason, many EMS personnel are choosing Safe Life Defense soft body armor for superior comfort and protection. If you get one simple takeaway from this article, it should be that body armor is the key to ensuring safety and security for EMS workers.
Knowing Your Options
Entering a new space of the protection arena can seem daunting, but it doesn't have to be. What you as a consumer needs to know is that not all bulletproof vests are created (or rated) equally, despite what sales jargon you may read. Luckily, we at Safe Life Defense are here to help and want to make your purchasing experience as seamless and stress-free as possible. You've got a wide array of options to choose from, and it's our pleasure to be your guiding light as to what will fit your needs best.
Although Level II, as well as Level IIIA Body Armor, will stop the overwhelming majority of pistol projectiles that an EMS worker may encounter, they do not provide the same protection against stabs and slashes. However, Safe Life Defense's Level IIIA+ vests are NIJ certified and are rated for bullet, slash, stab and strike protection. We'll get more into the details below, but before you keep reading, take some time and consider what threats you're most likely to encounter while entering a situation (and even those you may deem to be less likely to happen). These are the circumstances in which it would be ideal to wear protective armor that includes knife resistance.
If you're looking for a real-life demonstration, watch the video below to see how our level IIIA+ vest held up against the "Ice Pick Test."
https://www.youtube.com/watch?v=bMlUfMslbv8
Breaking Down the Basics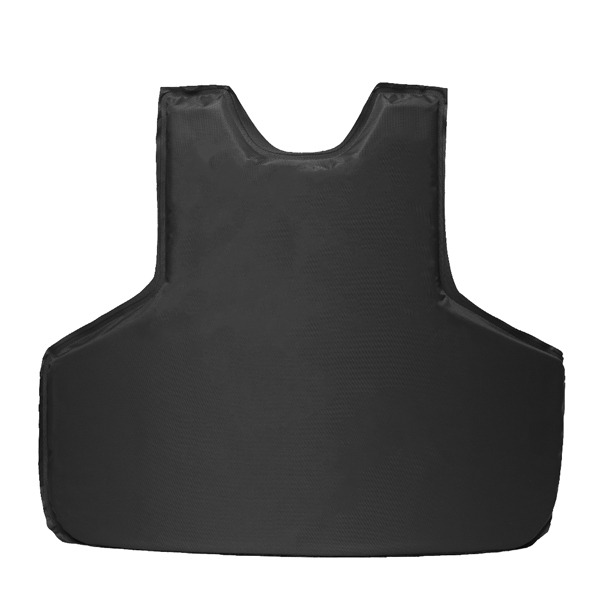 Level III, oftentimes worn by law enforcement, offers equilibrium in injury defense, expense, thickness and comfort.
Level III armor will stop most common handgun rounds including 45 acp, 9mm, .40 S&W, .357 and more. The National Institute of Justice specifies that Level III armor must stop 9mm full metal jacket bullets with a mass of 124 grains and a velocity of 1,305 feet per second.
The vest is approximately 5 mm thick.
Highlights: This is the most affordable ballistic vest option for EMS organizations on a limited budget. It is lightweight and convenient for both the wearer and their wallet.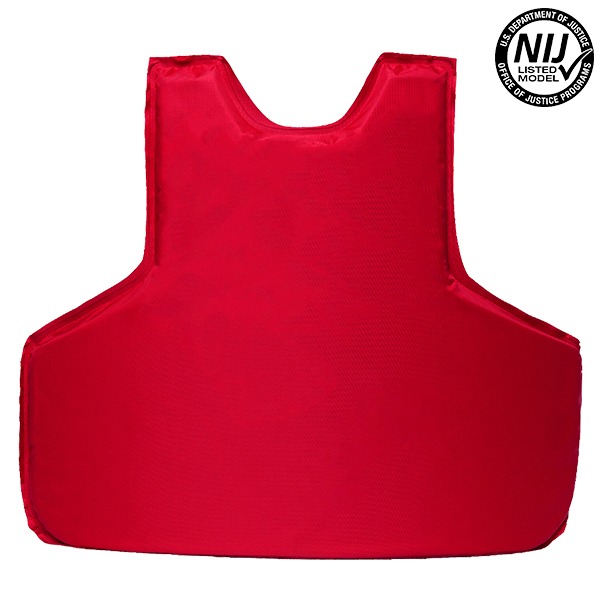 Level IIIA+ body armor is a great option for EMS workers in high crime cities.
Even though it remains concealable, a majority of Level IIIA+ armor is still worn on the outside of clothing in a carrier of some kind.
Armor rated Level IIIA+, such as a Safe Life Defense First-Response Multi-Threat Vest, will protect the wearer against nearly all handgun rounds up to .44 magnum, 9mm submachine gun rounds, and even 12 gauge shotgun slugs.
Highlights: This option is fairly light and unobstructive when compared with the level II armor, but provides an increased level of protection.
Level IIIA+ vests also come in vibrant colors so that EMS personnel can be easily identified.
And if you want to dress up your look a bit too, we also offer an array of high-quality Velcro EMS Patches that can adhere to the ballistic vests.
Tips for Choosing the Best Protection
Body Armor Fit: In order to reap the most reward, it's vital that body armor fits correctly. Many vest providers create their products to fit below or at your collarbones, and also hover an inch or more above the waistline. The body armor you put on needs to allow you or your EMS personnel to reach for their portable radio and other important tools.
https://www.youtube.com/watch?v=JN3P2iszzXo
National Institute of Justice (NIJ) Certified: EMS providers seeking to buy body shields for their employees need to check out items that have gone through screening adhering to the examination treatments in the National Institute of Justice (NIJ), Ballistic Resistance of Body Shield, NIJ Criterion.
This is a minimum requirement with the Workplace of Police Specifications of the National Institute of Requirements as well as Modern technology, but don't let that fool you … it's essential to your safety.
Putting Knowledge into Action
As you finish this read, it's important to remember that the next steps are yours to take. Generally speaking, many EMS personnel are receptive to the idea of body armor as a part of their uniform, but assistance in equipping them with said supplies is often needed. With the EMS workers getting used to the regular use of masks and eye defense to protect against transmittable illnesses like COVID-19, the additional protection of body armor may also end up being the new normal for paramedics and firefighters — as it should be.